KLETC hosts Brazilian jiu-jitsu training to minimize use-of-force injuries
---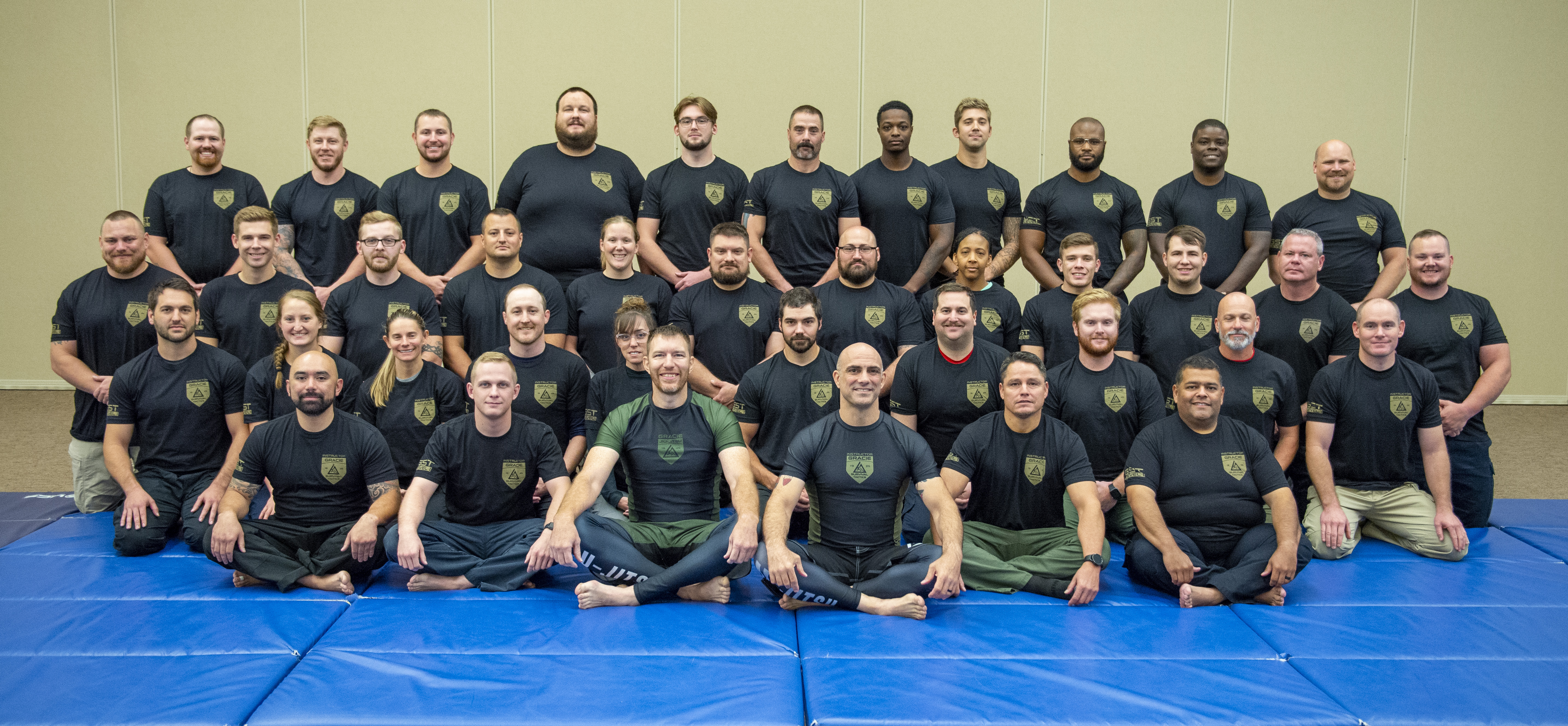 Today, thirty-eight law enforcement officers representing Kansas, Missouri, Nebraska, and Washington, completed the one-week intensive Gracie University jiu-jitsu instructor certification program at the Kansas Law Enforcement Training Center (KLETC).
 
"Our mission is to train and equip Kansas law enforcement officers with quality resources to handle potentially dangerous situations minimizing the risk of injury to anyone involved," said KLETC Executive Director Darin Beck. 
 
Jiu-jitsu is one of several defensive tactics that stresses the importance of self-control and can result in fewer instances of the use of force. Jeremiah Hackerott, an instructor with Gracie since 2010, says the goal of the course is officer safety and to give participants a more gentle option for when they have to get hands-on in a potentially volatile situation.
 
"Participants will complete this course with weapon repetition and distance management skills," said Hackerott. "They will also walk away with the ability to teach others and develop a healthy culture that keeps them wanting to train long-term."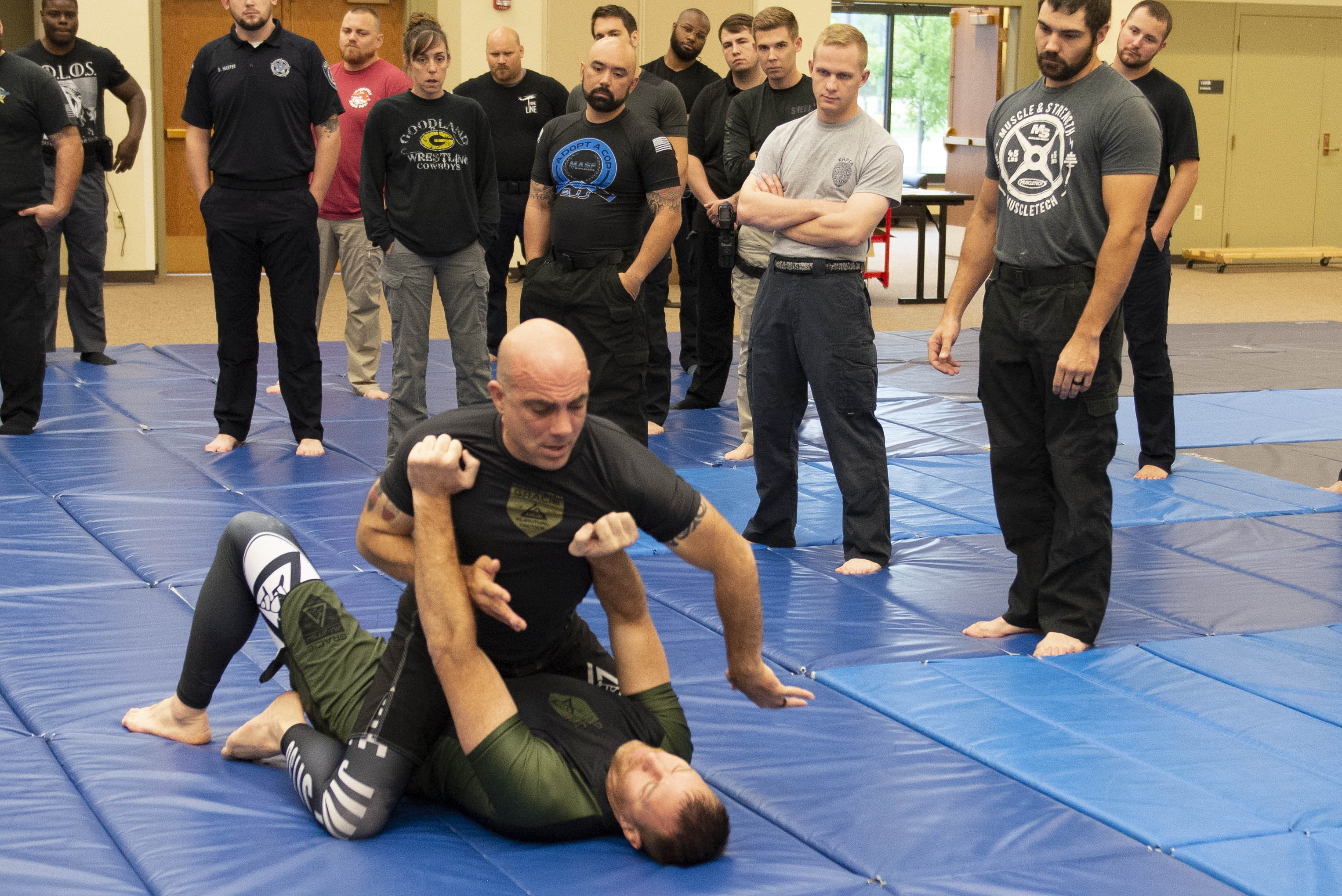 Thomas Chuckerel, a lead instructor with Gracie University since 2017, has taught jiu-jitsu since 2005. He thought that the participants this week were fantastic.
 
"This is a group of people that are dedicated to the craft of defensive tactics. They are very focused and see the value of the course", he said. "A trained officer is more prepared and less likely to overreact and escalate to an option of force. The techniques we teach are very control-based as opposed to relying on striking or getting into a force option."
 
Deputy Misty Rice of the Sherman County Sheriff's Office will take what she learned to instruct others at her agency. 
 
"I study jiu-jitsu at home, and I learned things during this course that I didn't know before," she said. "This has been one of the best training sessions I've ever attended."
 
KLETC is located in Hutchinson, Kansas. Established by the Kansas Legislature in 1968, KLETC serves as the state's central law enforcement training facility and as headquarters for all law enforcement training in Kansas.
By: Jason Levy