Kansas Law Enforcement Training Center Graduates 316th Basic Training Class
---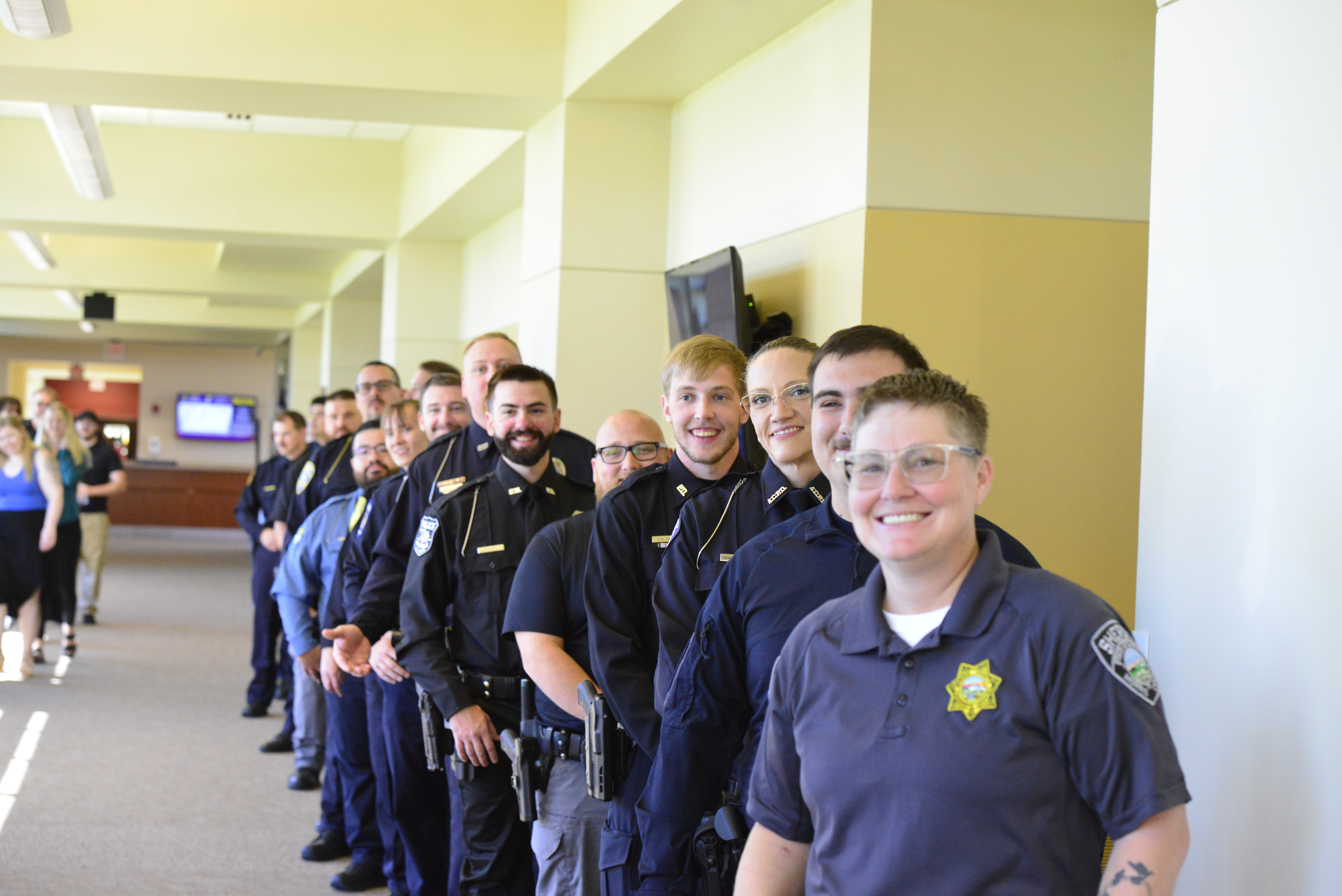 Seventeen new law enforcement officers graduated from the Kansas Law Enforcement Training Center (KLETC) on October 20, 2023, in a ceremony held in KLETC's Integrity Auditorium. KLETC Police Instructor Senior Steve McCorkill was the class coordinator for the graduating class, and the commencement speaker for the ceremony was Kansas Senate Vice President Rick Wilborn.
Vice President Wilborn spoke to the graduates about the years that will follow their commencement, what he defined as commencing to go on to more training, to become more professional.  "In the years that will follow, you will receive both praise and criticism.  If we take the praise in the right tone, it will be encouragement for you to further your education, to further your professionalism.  Same is true of criticism.  If you take criticism to defeat you, to knock you down, it has won.  You need to evaluate that criticism and use that criticism to grow."  In closing, Vice President Wilborn encouraged the graduates to be bold.  "Be bold in your moves, be bold in your profession but be compassionate.  Be humble in your endeavors but be bold in your actions, and in this profession that is difficult."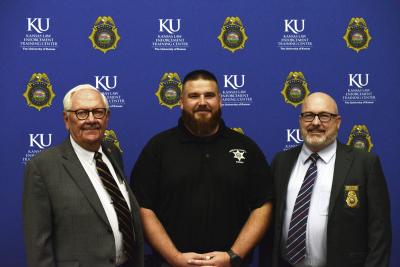 Under the authority of Executive Director Darin Beck, graduates received certificates attesting to the satisfactory completion of a full-time basic course of instruction, and certification as Kansas law enforcement officers from the Kansas Commission on Peace Officers' Standards and Training, the state's law enforcement licensing authority.
The following are the graduates of the 316th basic training class:
*Award recipient
Courtney Anderson - Morris County Sheriff's Office
Shawntele Crownover - Arkansas City Police Department
Ethan Ewing - Overland Park Police Department
Marcus Harmon-Tsinhnahjinnie - Columbus Police Department
Matthew Harpe - St. Marys Police Department
Connor Haugland - Paola Police Department
Caleb Koehn - Hays Police Department
Hanna Lybarger - Park City Police Department
Anthony Murillo-Garcia - Finney County Sheriff's Office
Joseph Padilla - Kingman County Sheriff's Office
Michael Pfannenstiel - Barton County Sheriff's Office
Frank Pousher - Parsons Police Department
Benjamin Roark - Independence Police Department
*Honors, Fitness
Andrew Schultz - Eudora Police Department
Blaine Shivers - Greeley County Sheriff's Office
*Class President
Matthew Smith - Wellington Police Department
*Fitness
Steven Solis - Salina Police Department