Kansas Law Enforcement Training Center Graduates 315th Basic Training Class
---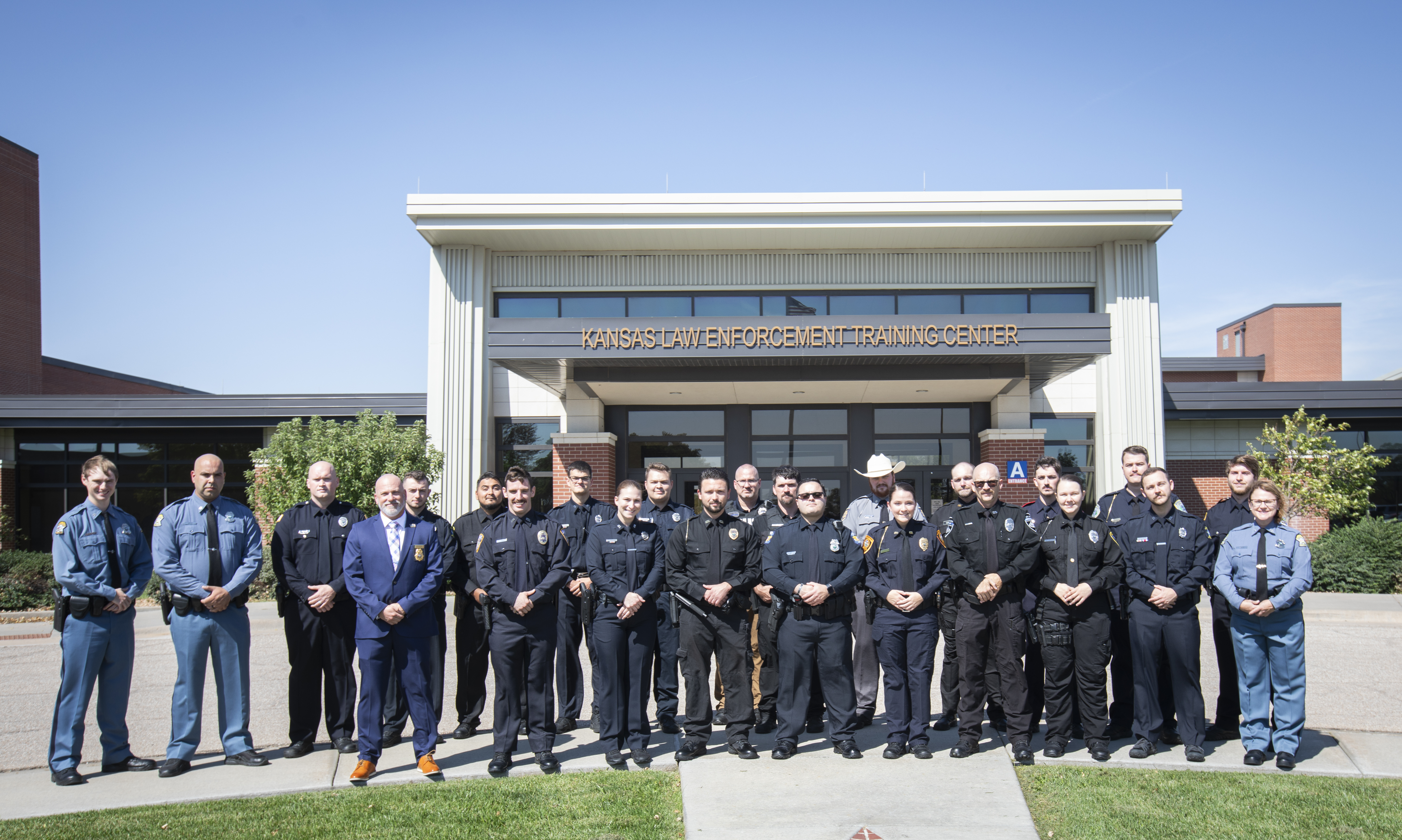 Photos by Jeff Tuttle
Twenty-two new law enforcement officers graduated from the Kansas Law Enforcement Training Center (KLETC) on September 29, 2023 in a ceremony held at KLETC's Integrity Auditorium. KLETC Police Instructor Senior Mike Satterlee was the class coordinator for the graduating class, and the commencement speaker for the ceremony was Kansas Speaker of the House Dan Hawkins.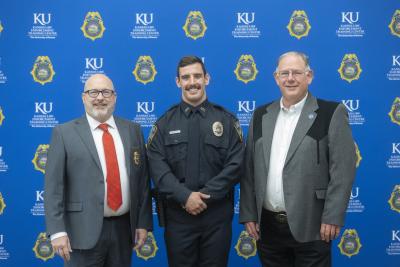 Speaker Hawkins expressed how honored he was to speak to the graduates. "There is nobody I revere more in life than the men and women of law enforcement that place their lives on the line for each one of us every single day of their career."  Speaker Hawkins asked the graduates to think about how they live their lives and how their actions can have a positive impact on the lives of others. "Most of us don't have the ability to do what these men and women do, and so I will always, always, always, as the Speaker of the House, do everything I can to support the men and women of law enforcement.  You are the front line.  You are the people that touch people's lives every day." 
Under the authority of Executive Director Darin Beck, graduates received certificates attesting to the satisfactory completion of a full-time basic course of instruction, and certification as Kansas law enforcement officers from the Kansas Commission on Peace Officers' Standards and Training, the state's law enforcement licensing authority.
The following are the graduates of the 315th basic training class:
*Award recipient
Sebastian Ariza-Cardona - Garden City Police Department
Austin Bright - Overland Park Police Department
Daniel Calvert - Lyon County Sheriff's Office
*Honors
Dylan Cruse - Pittsburg Police Department
Ryan Dahl - Riley County Police Department
Timothy Davolt - Overland Park Police Department
Jacob Dunnivan - Ottawa Police Department
Ryan Franzese - Johnson County Sheriff's Office
Christopher Grove - Johnson County Sheriff's Office
Madelyn Gruber - Horton Police Department
Camaron Gryp - Colby Police Department
Bret Hawkesworth - Fort Scott Police Department
Ethan Luce - Carbondale Police Department
Tyler Rasmussen - Oberlin Police Department
Benjamin Rehagen - Overland Park Police Department
*Fitness
Cooper Ross - Clearwater Police Department
*Class President
Miguel Sanchez - Liberal Police Department
Haley Smallwood - Overland Park Police Department
Sarah Swade - Johnson County Sheriff's Office
Samuel Thederahn - Riley County Police Department
Emma  Thyfault - Concordia Police Department
Charles Walker - Herington Police Department