Kansas Law Enforcement Training Center Graduates 313th Basic Training Class
---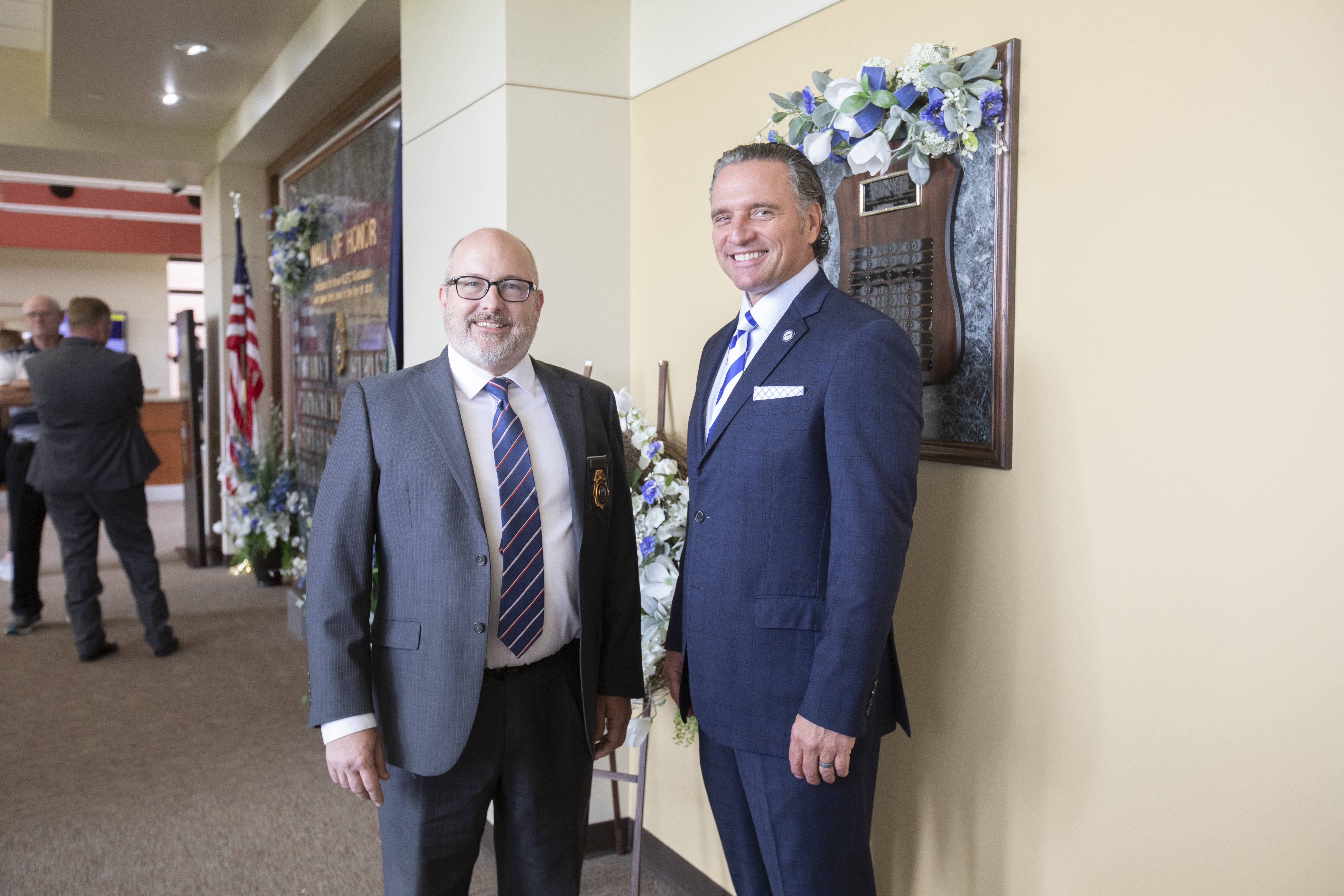 Photos by Jeff Tuttle
Nineteen new law enforcement officers graduated from the Kansas Law Enforcement Training Center (KLETC) on August 18, 2023 in a ceremony held in KLETC's Integrity Auditorium. KLETC Police Instructor Senior Rob McClarty was the class coordinator for the graduating class, and the commencement speaker for the ceremony was Kansas Senate President Ty Masterson.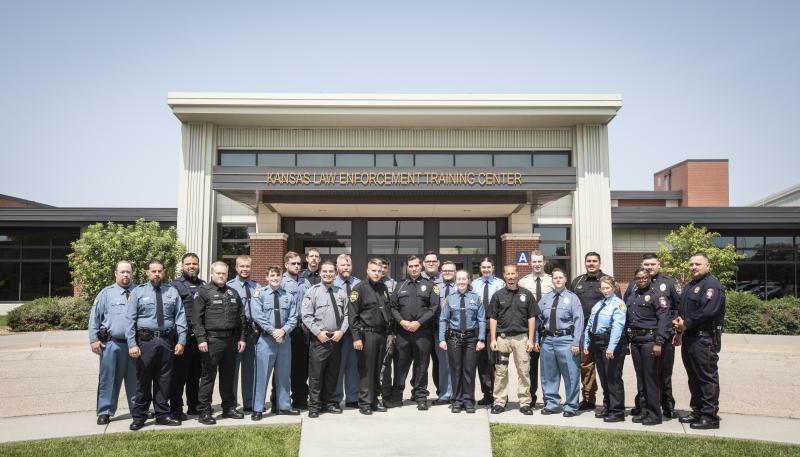 President Masterson was quick to express his gratitude to the graduates. "I don't find it difficult to say 'thank you' to people I admire. First, congratulations and thank you. You are about to get into an area where the job can be thankless even though every Kansan should be thankful for what you do." Masterson had one ask of the graduating class, and that was to serve with humility. "Humility is such a misunderstood term in today's society. Humility is strength under control. It's authority without abuse. It's power without having to abuse it."
Under the authority of Executive Director Darin Beck, graduates received certificates attesting to the satisfactory completion of a full-time basic course of instruction, and certification as Kansas Law enforcement officers from the Kansas Commission on Peace Officers' Standards and Training, the state's law enforcement licensing authority.
The following are the graduates of the 313th basic training class:
*Award recipient
Tiffani  Adams - Johnson County Sheriff's Office
Lucas Beggs - Johnson County Sheriff's Office
Cade Cappel - Oberlin Police Department
Amber Chrismon - Woodson County Sheriff's Office
Jorge Esparza - Sherman County Sheriff's Office
Addisyn Guifoyle - Wichita State University Police Department
Michael Hammer - Kansas Department of Wildlife and Parks
*Honors, Fitness
Connor Hasz - Johnson County Sheriff's Office
*Honors
Patrick Jennings - Johnson County Sheriff's Office
Alexander Lake - Arcadia Police Department
Adam Lehmann - Johnson County Sheriff's Office
Russell McKnight - St. George Police Department
Matthew Mitchell - Elwood Police Department
Shequita O'Neal - Pittsburg Police Department
Justin Post - Linn County Sheriff's Office
Andres Rios - Ness County Sheriff's Office
Brandon Smith - Johnson County Sheriff's Office
Kyle Spencer - Hutchinson Police Department
*Honors
Joshua Sprigler - Emporia State University Police Department