Kansas Law Enforcement Training Center Graduates 312th Basic Training Class
---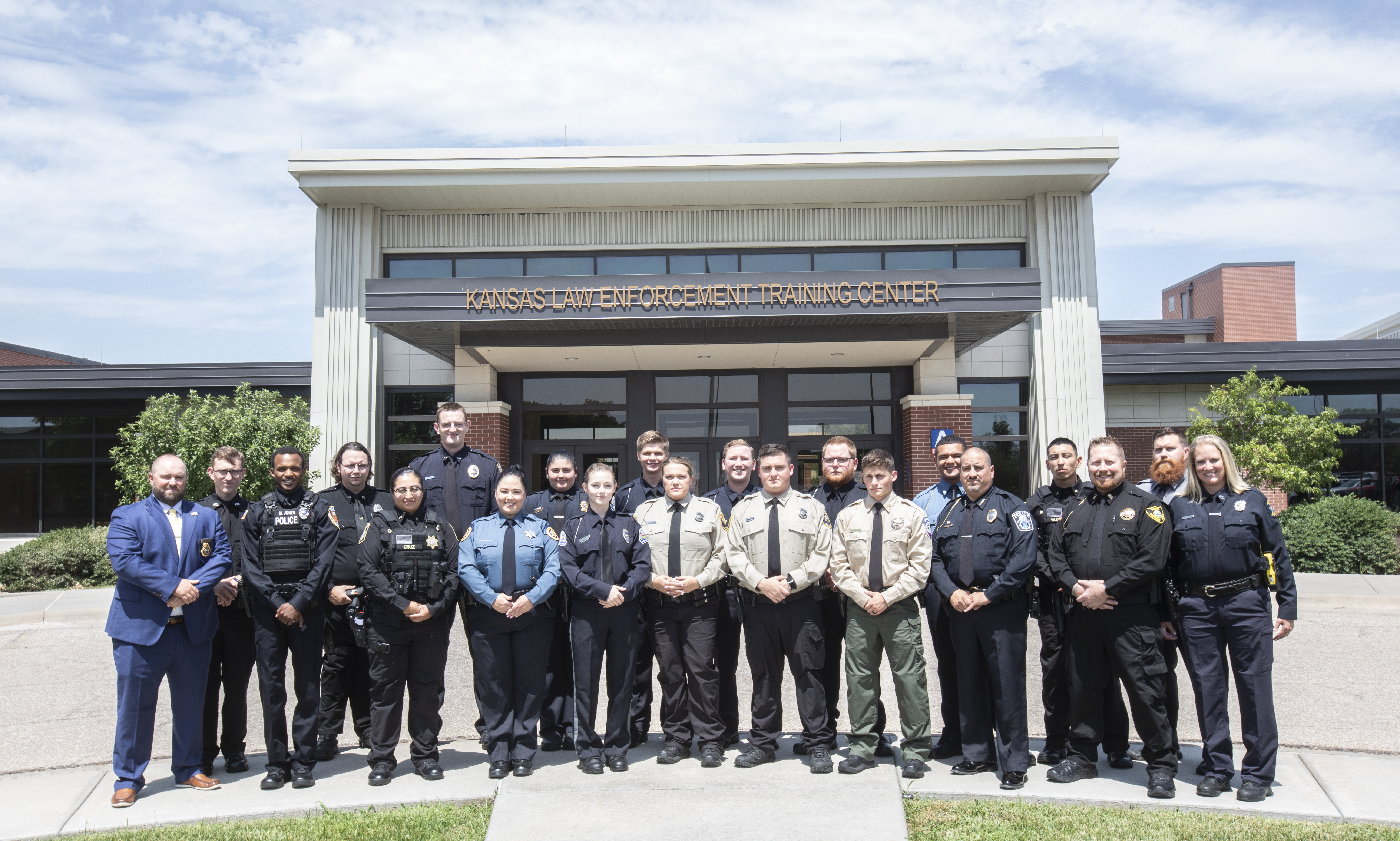 Photos by Jeff Tuttle
Nineteen new law enforcement officers graduated from the Kansas Law Enforcement Training Center (KLETC) on July 28, 2023 in a ceremony held in KLETC's Integrity Auditorium. KLETC Police Instructor Senior Bryan Carey was the class coordinator for the graduating class, and the commencement speaker for the ceremony was Kansas State Representative Barb Wasinger.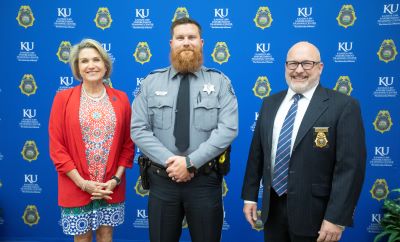 Representative Wasinger discussed the importance of character, and challenged the graduates to think about who they want to be.  She encouraged the graduates to be known for their character, not by their profession.  "Think about what's inside," said Wasinger.  "At some point in time you will retire from the police departments, but your family needs to know who you are.  Your friends need to know who you are.  And you most of all need to know who you are inside so that you can be the best person that you can be." 
Under the authority of Executive Director Darin Beck, graduates received certificates attesting to the satisfactory completion of a full-time basic course of instruction, and certification as Kansas law enforcement officers from the Kansas Commission on Peace Officers' Standards and Training, the state's law enforcement licensing authority.
The following are the graduates of the 312th basic training class:
*Award recipient
Katie Carnes - Overland Park Police Department
Amy Coon - Wyandotte County Sheriff's Office
Rose Cruz - Geary County Sheriff's Office
Scott Hollingsworth - Clearwater Police Department
Ashley Johnson - Augusta Department of Public Safety
Michael Jones - Independence Police Department
Tyler Jost - Atchison County Sheriff's Office
*Class President
Brad Lightfoot - Hodgeman County Sheriff's Office
Grady Miller - Hiawatha Police Department
Nathaniel Moore - Augusta Department of Public Safety
Paige Nigus - Hiawatha Police Department
Ronald Platz - Wabaunsee County Sheriff's Office
Machenzie Robinson - Galena Police Department
Michael Romero - WaKeeney Police Department
Austin Smith - Washburn University Police
Dayton Smith - Augusta Department of Public Safety
Khaelan Tapp - Osage City Police Department
Jace Tweedy - Finney County Sheriff's Office
Miguel Vasquez - Geary County Sheriff's Office