Kansas Law Enforcement Training Center Graduates 311th Basic Training Class
---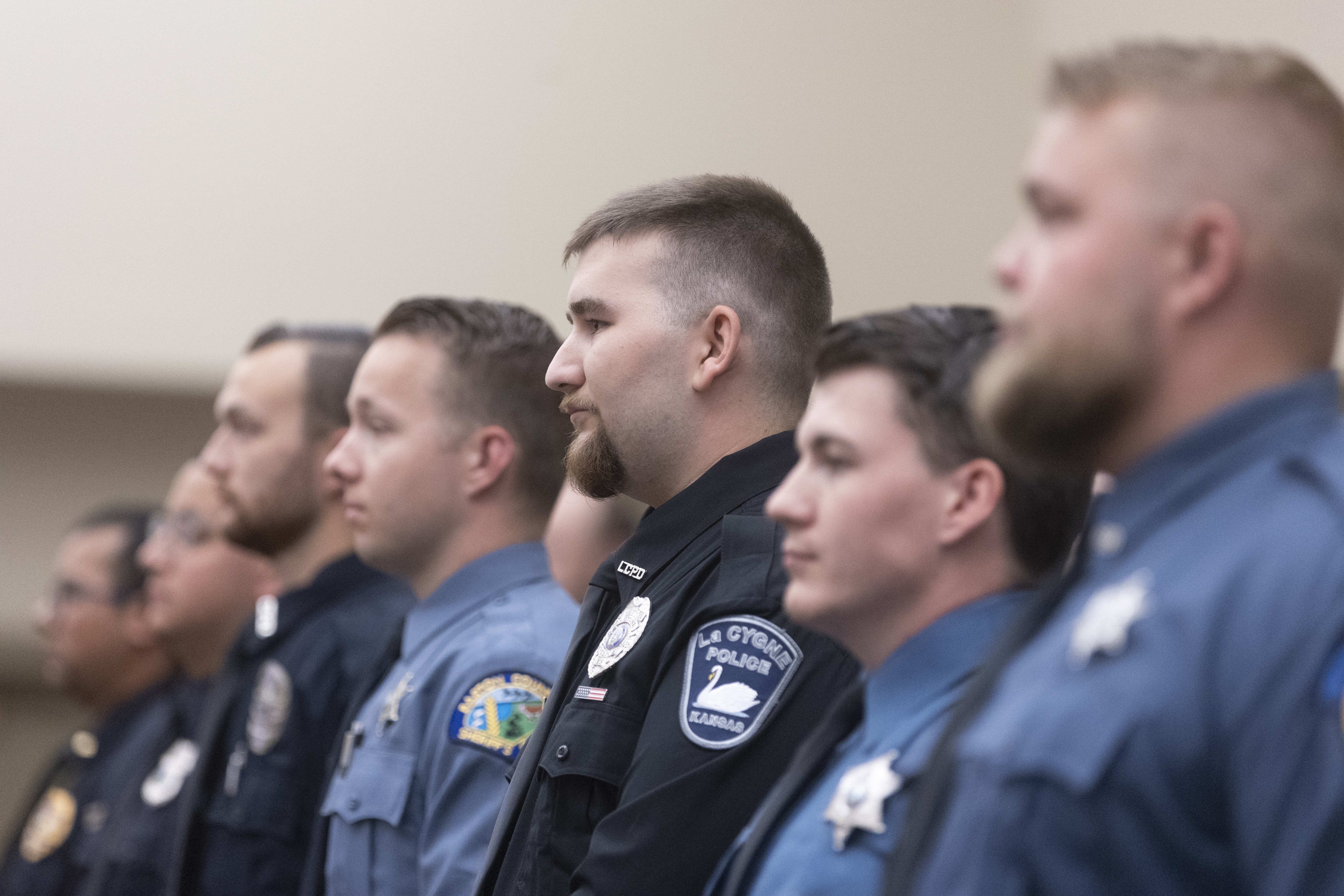 Photos by Jeff Tuttle
Twenty-four new law enforcement officers graduated from the Kansas Law Enforcement Training Center (KLETC) on June 30, 2023 in a ceremony held in KLETC's Integrity Auditorium. KLETC Police Instructor Senior Michael Turenne was the class coordinator for the graduating class and the commencement speaker for the ceremony was El Dorado Police Chief Mike Holton.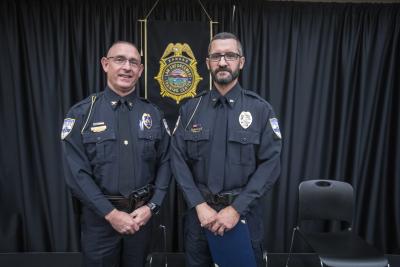 Chief Holton extended his heartfelt congratulations to the graduates who have dedicated themselves to the noble pursuit of upholding justice and safeguarding communities.  "Law enforcement is a calling that requires a unique blend of courage, compassion, and unwavering dedication," said Holton.  "It is a profession that demands not only physical strength but also unwavering commitment to integrity, fairness, and the preservation of human rights."
Under the authority of Executive Director Darin Beck, graduates received certificates attesting to the satisfactory completion of a full-time basic course of instruction, and certification as Kansas law enforcement officers from the Kansas Commission on Peace Officers' Standards and Training, the state's law enforcement licensing authority.
The following are the graduates of the 311th basic training class:
*Award recipient
Andres Couch - El Dorado Police Department
Adrian Deleon - Garden City Police Department
Zachariah Denton - Caney Police Department
Michael Falck - Barton County Sheriff's Office
Achilles Ferrell - La Cygne Police Department
Zachary Fischer - Rice County Sheriff's Office
Michiah Frayer - Wyandotte County Sheriff's Office
Thomas Godfrey - Meade County Sheriff's Office
Elias Green - Pottawatomie County Sheriff's Office
Dwayne Killman - Butler County Sheriff's Office
Sheldon Lafleur - Coffey County Sheriff's Office
Christopher Lawson - Coffey County Sheriff's Office
Gavin Liggett - Holton Police Department
Mason Little - McPherson Police Department
Christopher McGathy - El Dorado Police Department
*Class President
Khamde Pak - Garden City Police Department
Crystal Patterson - Andover Police Department
Elijah Perry - Haysville Police Department
Joshua Reynolds - Kansas City KS Comm College Campus
Ryan Siegfried - Kansas City Public Schools Police Department
Kyle Stokes - Crawford County Sheriff's Office
Kyler Sugars - Saline County Sheriff's Office
Jason Turner - Fort Hays State Univ Police Department
Jeffrey Walker - Butler County Sheriff's Office