Kansas Law Enforcement Training Center Graduates 309th Basic Training Class
---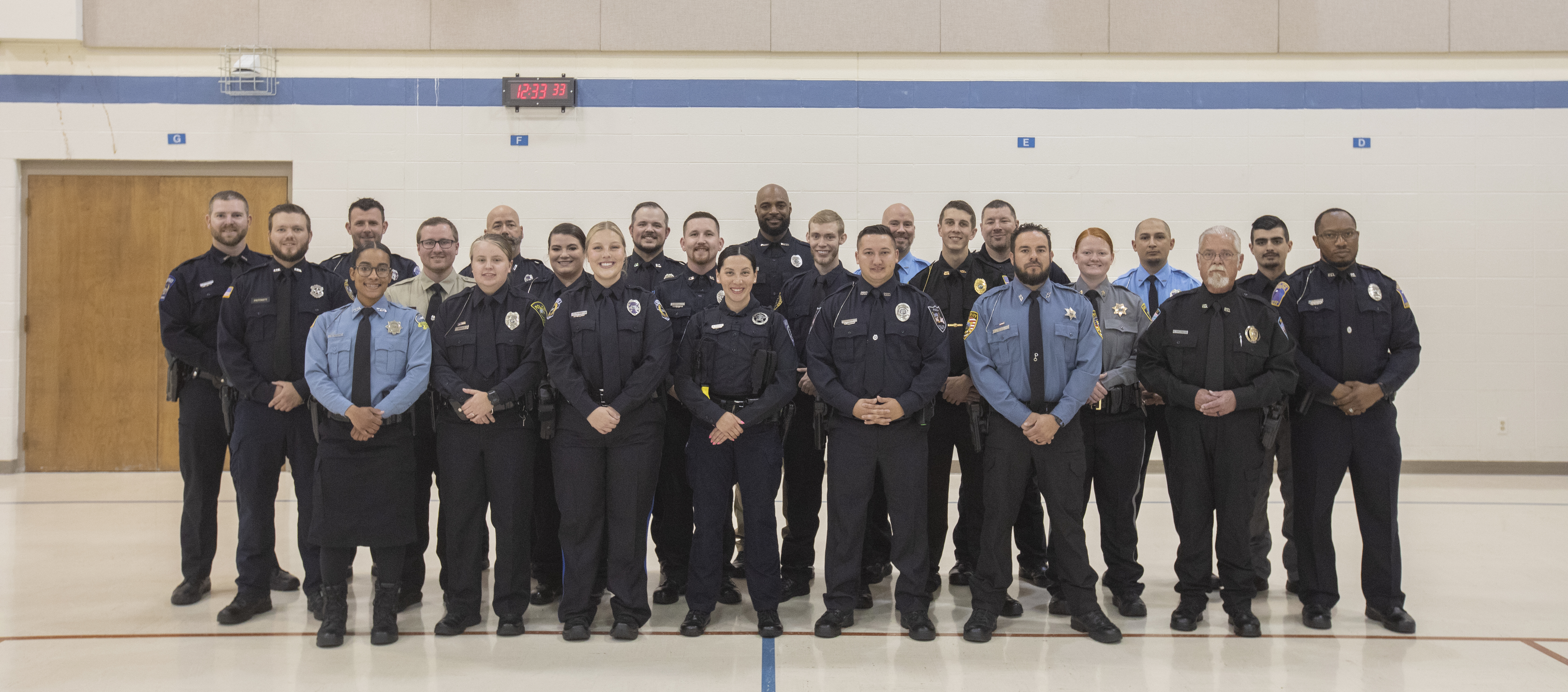 Photos by Jeff Tuttle
Twenty new law enforcement officers graduated from the Kansas Law Enforcement Training Center (KLETC) on May 19, 2023 in a ceremony held in KLETC's Integrity Auditorium. KLETC Police Instructor Senior Mike Satterlee was the class coordinator for the graduating class, and the commencement speaker for the ceremony was Douglas County Sheriff Jay Armbrister.
A graduate of KLETC's 155th basic training class, Sheriff Armbrister discussed with the graduates the job, and its impact on him and the ones he loves. "If you do this job the right way and for the right reasons you are going to be a changed person," said Armbrister. "It only hurts if you care, and we don't want you if you don't care." Sheriff Armbrister emphasized the need for maintaining self-care and reaching out to others when struggling. "In order to do what you do and do it well you have got to take care of you. Take care of yourself mentally but also look out for those around you." Armbrister shared some of his struggles over the course of his career and attributes his success today to those who were looking out for him when he needed them most.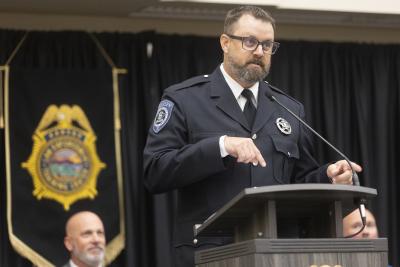 Under the authority of Executive Director Beck, graduates received certificates attesting to the satisfactory completion of a full-time basic course of instruction, and certification as Kansas law enforcement officers from the Kansas Commission on Peace Officers' Standards and Training, the state's law enforcement licensing authority.
The following are the graduates of the 309th basic training class:
*Award recipient
Allyeson Arnold - Salina Police Department
Anthony Austin - Altamont Police Department
Joshua Brumback - Fort Scott Police Department
Antonio Cazatt - Girard Police Department
Lucas Davidson - Arkansas City Police Department
Mason Eck - Pratt Police Department
*Honors
Jordan Fiegener - Washburn University Police
Caitlyn Herbig - Leavenworth County Sheriff's Office
Kyle Jones - Hays Police Department
*Honors | *Fitness
Dakota Nipko - Kansas Department of Wildlife and Parks
* Director's award for academic excellence
Colin Pritchett - Ellis Police Department
Clinton Roberts - Dodge City Police Department
Genesis Rogers - Leavenworth Police Department
Jonathan Rolf - Paola Police Department
Richard Scott - Andover Police Department
Patrick Shook - Arkansas City Police Department
Karly Stemper - Derby Police Department
Benjamin Thomas - Wichita State University Police Department
*Class President
Christopher Villanueva - Wichita State University Police Department
Chance Vopat - Douglas County Sheriff's Office