Kansas Law Enforcement Training Center Graduates 304th Basic Training Class
---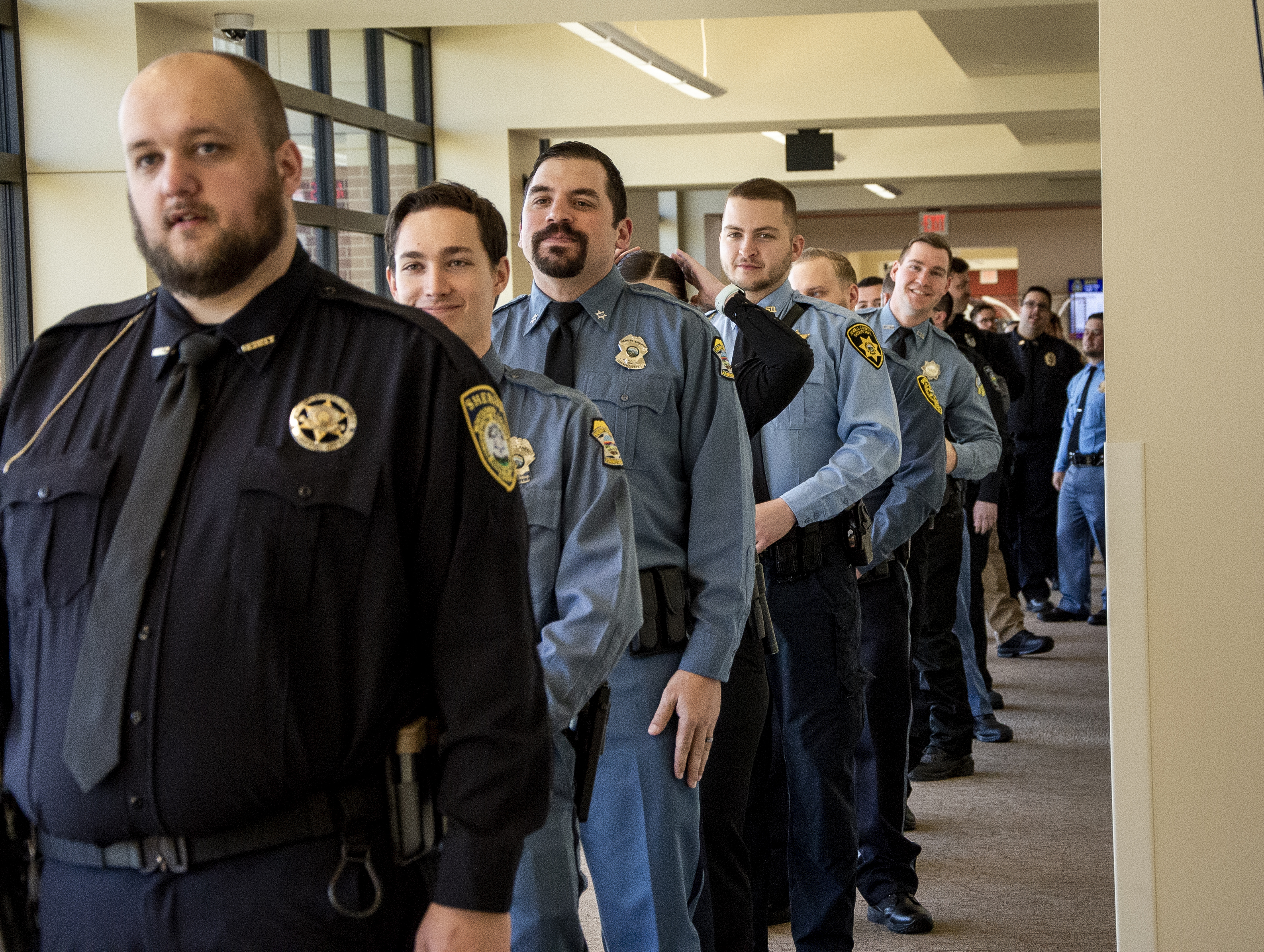 Twenty-one new law enforcement officers graduated from the Kansas Law Enforcement Training Center (KLETC) on February 3, 2023 in a ceremony held in KLETC's Integrity Auditorium.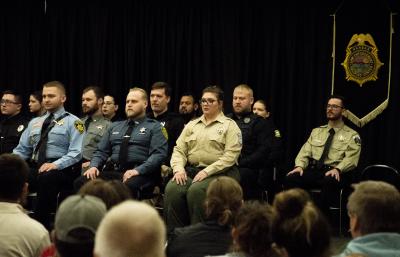 The commencement speaker for the ceremony, Clearwater Police Chief Kirk Ives, encouraged the graduates to always leave people better than they found them.  "Officers, you need to learn as much as you can, help as much as you can, and do as much as you can."
Under the authority of Executive Director Darin Beck, graduates received certificates attesting to the satisfactory completion of a full-time basic course of instruction, and certification as Kansas law enforcement officers from the Kansas Commission on Peace Officers' Standards and Training, the state's law enforcement licensing authority.
The following are the graduates of the 304th basic training class:
*Award recipient
Charles Allen - Montgomery County Sheriff's Office
Jacob Appleby - Johnson County Sheriff's Office
Rance Barnes - Johnson County Sheriff's Office
Kaitlynn Boltz - Junction City Police Department
Garrett Brustowicz - Jewell County Sheriff's Office
*Matthew Carlson - Miami County Sheriff's Office
 Director's award for academic excellence
Kayli Conway - Hodgeman County Sheriff's Office
Benjamin Edmonds - Leavenworth Police Department
Jace Gwinn - Pratt Police Department
Devin Harris - Greenwood County Sheriff's Office
Adrian Hymer - Wellsville Police Department
Dylan Jacobs - Lyon County Sheriff's Office
Brandon Justice – Metropolitan Topeka Airport Authority Police & Fire Department
Taylor Kobe - Kansas City Kansas Community College
Presley Mabe - Marion County Sheriff's Office
Ian McGuire - Clearwater Police Department
Mikayla Rix - Salina Police Department
Heather Surface - Salina Police Department
Miguel Triana - Ford County Sheriff's Office
Nicole Turner - University of Kansas Police Department
Gerad Underwood - Comanche County Sheriff's Office