Kansas Law Enforcement Training Center Graduates 300th Basic Training Class
---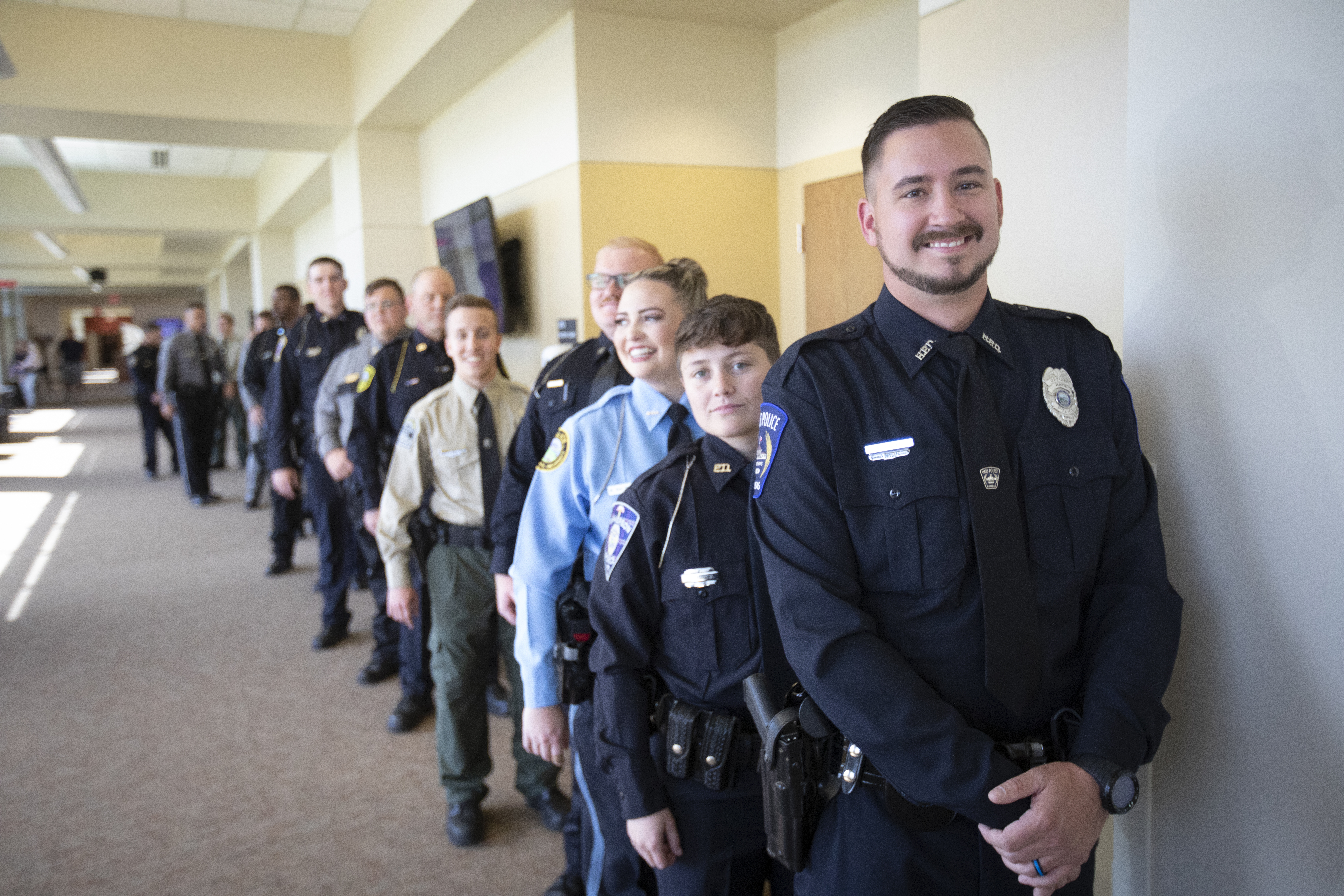 Photos by: Jeff Tuttle Photography
Twenty new law enforcement officers graduated from the Kansas Law Enforcement Training Center (KLETC) on October 21, 2022 in a ceremony held in KLETC's Integrity Auditorium.
This graduation ceremony marked the 300th class to graduate from KLETC since it was created in 1968.  "Every class is special, but this class is special numerically because it is our 300th basic training class," said Executive Director Darin Beck.  Beck, who has served as Executive Director since June of 2018, shared a little bit of KLETC history with the graduates.  "In 1968 the legislature created KLETC by statute.  They recognized that there was a need to formalize training in the state, and the first basic training class was held February 26, 1968 to March 15, 1968."
The commencement speaker for the ceremony, Attorney General Derek Schmidt, said it was special to be back for the 300th, and expressed his appreciation for the graduates.  "Their decision to enter this profession, this line of work – to serve despite the perils, to serve despite the criticism – is admirable."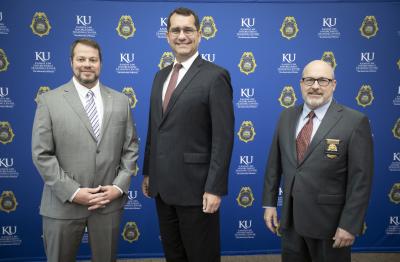 Under the authority of Executive Director Beck, graduates received certificates attesting to the satisfactory completion of a full-time basic course of instruction, and certification as Kansas law enforcement officers from the Kansas Commission on Peace Officers' Standards and Training, the state's law enforcement licensing authority.
The following are the graduates of the 300th basic training class:
*Award recipient
*BAKER, ALEXANDER – Hays Police Department
Honors
BALENCIA, DE ANNA JO – McPherson Police Department
BALTHAZOR, MACKENZIE – Wichita State University Police Department
BLASI, WYATT – Newton Police Department
BOWKER, ZACHARY – Kansas Department of Wildlife and Parks
CAMERON, JERRY – Osborne Police Department
COLLINS, CODY – Thomas County Sheriff's Office
CROUCH, HUNTER – Andover Police Department
ENRIQUEZ, ANGELA – Barton County Sheriff's Office
GRANT WOODEN, TYRONE – Humboldt Police Department
HALE, SHAUN – Holcomb Police Department
HAMMONS, JOSHUA – Pittsburg Police Department
KITZENBERGER, SCOTT – Haysville Police Department
*LEDEZMA, ALEX – Hamilton County Sheriff's Office
Fitness
LUCK, BAILEY – Anthony Police Department
NELSON, JAMES – Wellsville Police Department
RANEY, MARK – Parsons Police Department
*WATKINS, LAYNE – Kansas Department of Wildlife and Parks
Director's award for academic excellence; honors
*WOJTECH, JOHN – Oakley Police Department
Fitness
*YEAGER, NICHOLAS – Kansas Department of Corrections
Class President; honors