D.A.R.E. Graduates 18 New Officers at KLETC

---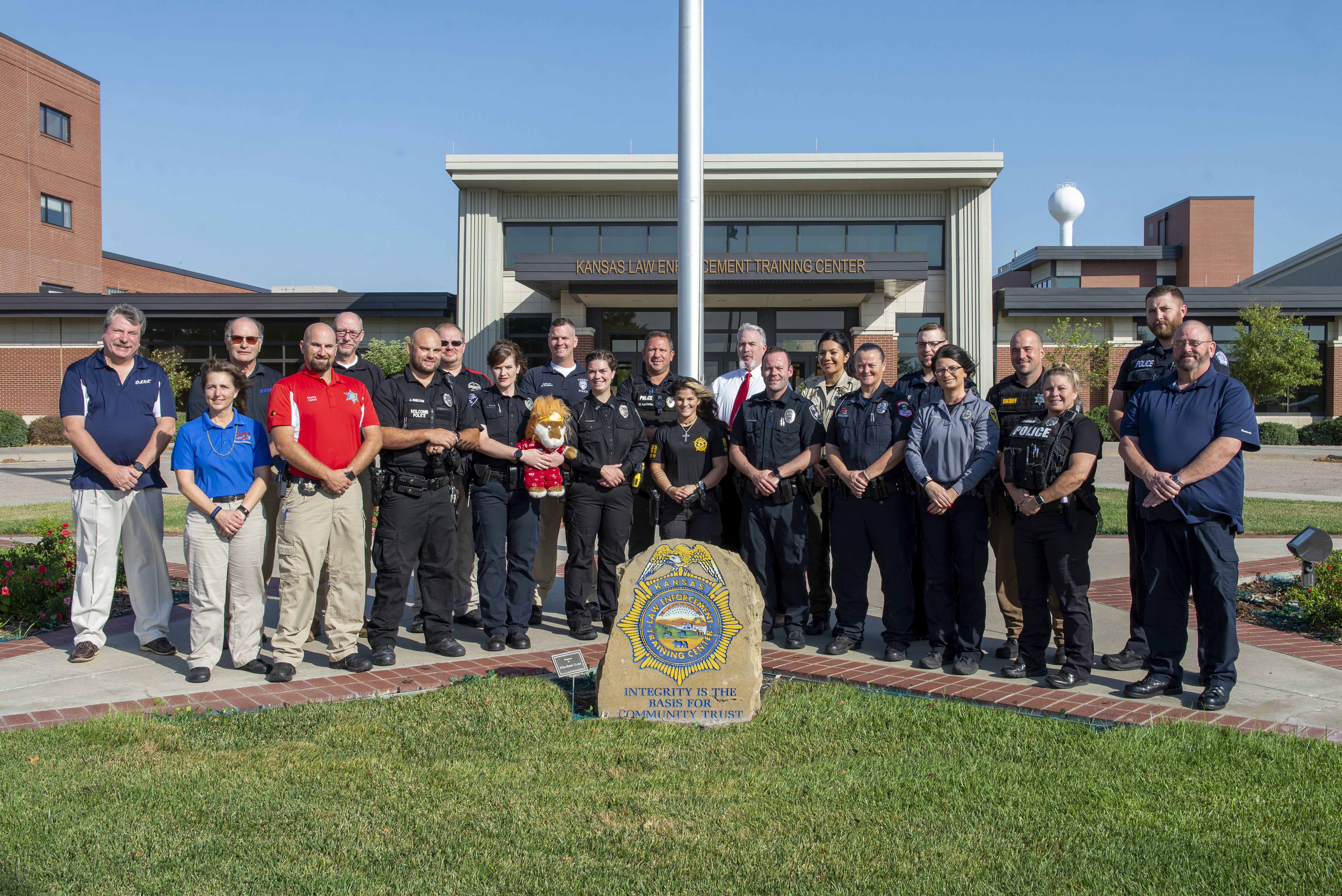 18 new D.A.R.E. (Drug Abuse Resistance Education) officers graduated today from the D.A.R.E. Officer Training (DOT) at the Kansas Law Enforcement Training Center (KLETC). The program is an intensive two-week course designed using current educational philosophies and principles that enhance the transfer of decision-making and critical thinking skills.
Program graduates received a working knowledge of the elementary, middle school and high school D.A.R.E. curricula. They also received an overview of topics including opioids, over-the-counter and prescription drugs, vaping in middle and high school, and teen mental health lessons created by the American Foundation for Suicide Prevention.
D.A.R.E was founded in 1983 in Los Angeles, California. It's an education program that teaches students about the impact of drugs and violent behavior.
"I'm proud of the men and women who accepted the call to become D.A.R.E. officers," said KLETC Executive Director Darin Beck. "The importance of D.A.R.E. and how it opens up a dialogue between the school, law enforcement, and parents can not be understated."
Jeff Smith, the Head Training Facilitator for the D.A.R.E. training team, has been with D.A.R.E. for 30 years. He facilitates six to ten training programs a year and enjoyed being able to work with young police officers.
"It's a paradigm shift for the officers, going from the streets and the negativity that's out there to going into a classroom full of kids that are willing and accepting to listen to you," Smith said. "Hopefully we can change the future of some children."
Phil LeVota, Chief of Police for USD365 Police Department in Garnett, KS, was amazed by the training.
"The concepts that I am learning will help me in my career, not just in teaching D.A.R.E.," he said.
The Kansas Law Enforcement Training Center (KLETC) is located in Hutchinson, Kansas. Established by the Kansas Legislature in 1968, KLETC serves as the central law enforcement training facility for the state and as headquarters for all law enforcement training in Kansas.
By: Jason Levy